Synopsis
Directors Statement
Credits
Downloads
Nominee 2017
Switzerland, France 2016
66 min.
"Zucchini" is an intriguing nickname for a 9-year-old boy – although his unique story is surprisingly universal: After his mother's sudden death, Zucchini is befriended by a kind police officer, Raymond, who accompanies him to his new foster home, filled with other orphans his age. Zucchini struggles at first to find his place in this strange, at times hostile, environment. Yet with Raymond's help and his newfound friends, Zucchini eventually learns to trust, find true love and, at last, a new family of his own.
I wanted to adapt Gilles Paris' book because I wanted to make a film about children that addresses ill-treatment of children and remedies for abuse in today's world; an entertaining film that makes you laugh and cry, but especially a firmly committed film that happens in the here and now and tells you about the strength of resilience amongst a group of friends, advocating empathy, comradery, sharing and tolerance.
In contemporary cinema, orphanages are classically depicted as places of abuse, and the outside world as that of freedom (THE 400 BLOWS, THE CHORUS). In MY LIFE AS A ZUCCHINI, the pattern has been reversed: abuse is suffered in the outside world and the orphanage is a place fostering appeasement and reconstruction. This is what makes this narrative at once classic and modern.
After some time immersed in a foster care centre, I realised the importance of treating the theme of adoption with great care, because it is at the heart of the relationship that these children, lacking in affection, maintain with the adult world. I presented adoption in two of its modern manifestations: the foster family and custody by a family member. Depending upon the child's age and the motivation of the adults, adoption in this instance represents either the risk of returning to the destructive cycle of abuse or as the possibility of reconciling themselves with the world. It also seemed particularly important to enhance the image of the blended family in our society, where today the basic structure of the family is present in multiple forms.
Biography
Before directing his first feature film, MY LIFE AS A ZUCCHINI, Claude Barras directed several short films including THE GENIE IN A RAVIOLI CAN, which received numerous awards in film festivals around the world.
Claude Barras' unique connection with childhood transcends time and age differences; he has the rare gift of being able to make you laugh and cry at the same time. His stories are filled with realism and fantasy, humour and poetry. He was the impetus for adapting Gilles Paris' "Autobiography of a Courgette" into a stop-motion animation film.

Filmography:
2012 CHAMBRE 69, short
2010 COURGETTE, short
2008 AU PAYS DES TETES, short (co-directed with Cédric Louis)
2007 SAINTE BARBE, short (co-directed with Cédric Louis)
2006 THE GENIE IN A RAVIOLI CAN, short
2005 ICE FLOE, short (co-directed with Cédric Louis)
2002 STIGMATES, short
1999 CASTING QUEEN, short
1998 MÉLANIE, short
1997 FANTASMAGORIES, short
Director:

Claude Barras

Producer:

Max Karli

Screenwriter:

Céline Sciamma

Director of photography:

David Toutevoix

Main Cast:

Gaspard Schlatter (Courgette), Sixtine Murat (Camille), Paulin Jaccoud (Simon), Michel Vuillermoz (Raymond)

Editor (Cut):

Valentin Rotelli

Sound Design:

Denis Séchaud

Original Score:

Sophie Hunger

Production Design:

Ludovic Chemarin

Costume Design:

Christel Grandchamp
Interviews and Information
Zucchini: A Sequence
YAA2017 Interview MY LIFE AS A ZUCCHINI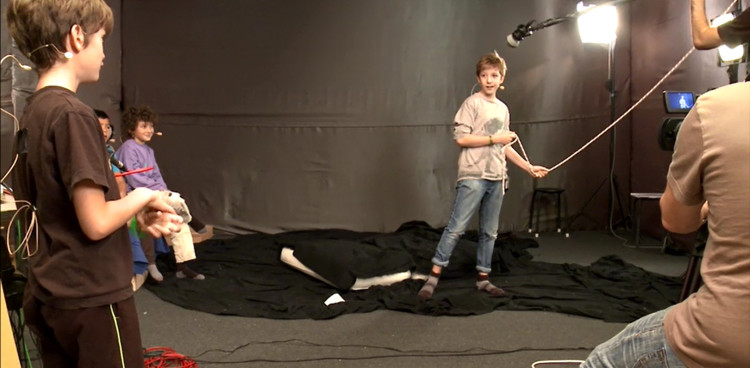 Zucchini: The Kids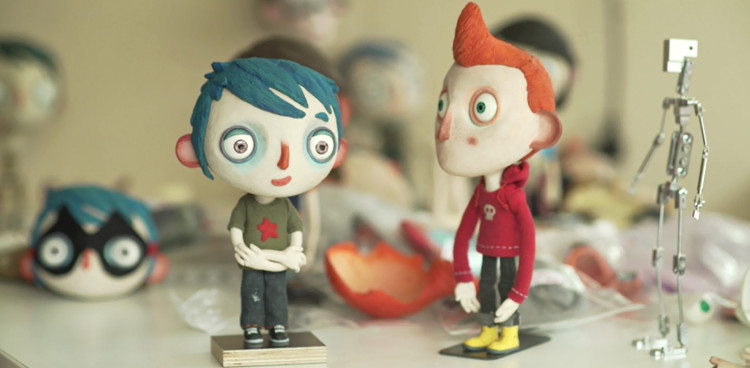 Zucchini: The Puppets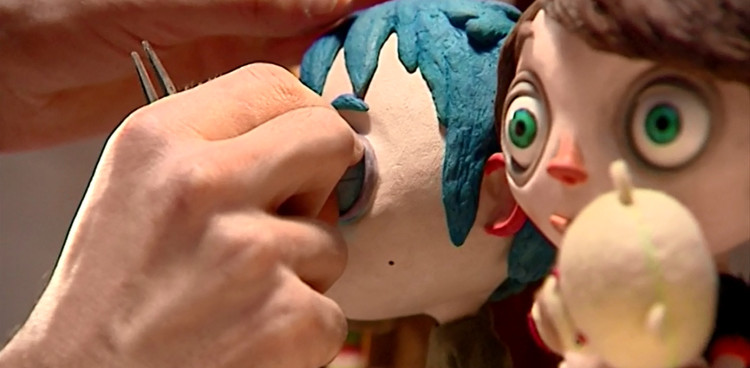 Zucchini: Animation