Population: 8,000
Kids: 1,328
Number of cinemas: 1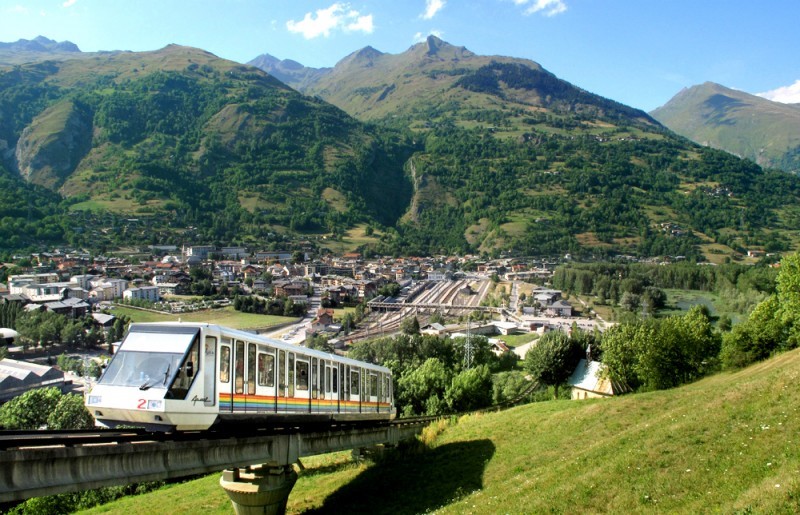 Bourg St Maurice
Bienvenue à Bourg Saint Maurice – Les Arcs!
Located in Savoie in the heart of the French Alps, Bourg Saint Maurice - Les Arcs will surprise you with his incomparable overview of the most beautiful peaks of Savoie and of the Mont Blanc. It's the capital of Haute Tarentaise with a rich history and pastoral. It's one of the most beautiful skiable domains in the world in winter and a not-to-be-missed starting point for the mountain hiking in summer. Stimulating community activities and several cultural events are also developed throughout the year. You got it, many things to do in Bourg Saint Maurice - Les Arcs while not forgetting to taste the tender specialty of Savoie gastronomy: Tartiflette, Raclette and Fondue. Yum!
Révélations Culturelles
Established in 2008, Révélations Culturelles is a non-profit organisation that founded the Les Arcs European Film Festival in 2009. The festival is designed to promote and encourage European cinema and its activities and has become a major cultural event that annually gathers more than 700 professionals in the prestigious ski resort of Les Arcs. The festival has a highly prolific program of films with an audience of more than 19,000 spectators including 6,000 youngsters. Since the beginning, one of our priorities of Révélations Culturelles has been to develop actions addressed to foster the understanding and appreciation of European cinema among the young audiences, working closely with schools and creating a curated programme of a age-matched European films along with a series of complementary initiatives like our VOD platform Les Arcs VOD for instance.