Austria /

Austria /

Austria /

Austria /

Austria /

Austria /

Austria /

Austria /

Austria /

Austria /

Austria /

Vienna: Volksgarten, Museums & Parliament /

Austria: YAA 2016 /

Vienna: View of the townhall /

Vienna: State Opera /

Vienna: Town Hall /

Austria /

Austria /

Vienna: Giant Ferris Wheel /

Austria /
ST. PÖLTEN & VIENNA
Population: 1.7 mio
Kids:  220,000
Herzlich Willkommen in Wien!
Vienna is the capital of Austria and is located on the banks of the Danube river. The city has a very high quality of life and is renowned for a magnificent historic cityscape and a wide range of cultural activities / cultural life.
When it comes to Vienna, you might have heard about the famous white horses dancing the waltz, better known as the Lipizzan ballet of the Spanish Riding School or about the "Wurstelprater"—a modern adventure world with its Giant Ferris Wheel or a dish called Wiener Schnitzel where the slice of meat is bigger than the plate.
Apart from the clichés that come to mind, Vienna is not only a hot spot for classical music, museums and art but also a big film city noted for many different cinemas, a large number of film festivals, buzzing with open air screenings in the summer and attracting international film productions like MISSION IMPOSSIBLE 5. Tom Cruise was seen doing breathtaking stunts on the roof of the Vienna State Opera.
In Austria, there are about 45 film productions for cinema release per year. The Vienna Film Academy provides academic training for future film directors and producers. Thanks to the Vienna Film Archive and the Austrian Film Museum, Austrian film jewels are retained for future generations, and if you believe in Wikipedia, we also had the the world's oldest cinema, the Erika Cinema.
THE AUSTRIAN FILM ACADEMY
Founded in 2009, the Austrian Film Academy has made it its task to promote and acknowledge the achievements of Austrian filmmakers, to share their concerns and communicate them to the general public. Its current Presidents are Ursula Strauss and Stefan Ruzowitzky, under the leadership of 12 board members, it presently (March 2016) counts 425 members. The Austrian Film Award, which was created by the Academy and was awarded for the first time in January 2011, showcases the achievements of the local film industry in our own country too.
The Award Sculpture was created by the renowned Austrian artist Valie Export.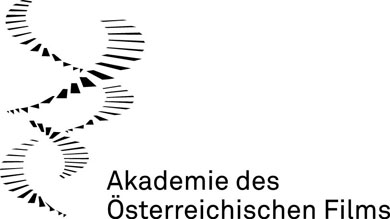 | | |
| --- | --- |
|   | your first contact for filming in Vienna. |
| | | | |
| --- | --- | --- | --- |
| | | | |
|   |   |   |   |